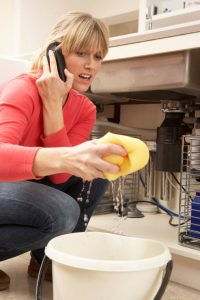 While kitchen sink problems can be common, they are no less irritating! If left alone, these little issues can turn huge in a short time. Some issues can be fixed yourself, while others may require a professional. What are the most common sink problems?
A leaky or clogged faucet can be a DIY project or a job for a plumber.
If your drain is clogged, call someone if chemical cleaner doesn't work.
Leaking drain baskets can be replaced yourself easily.
A broken garbage disposal is more complicated to fix; leave it to the professionals.
To fix your kitchen with the best plumber in Longview, Texas, call Bird Dog Plumbing! Learn more at http://birddogplumbingllc.com/.
Plumber Longview
Bird Dog Plumbing LLC
2206 Balsam St
Longview, Texas 75605
903-225-2272