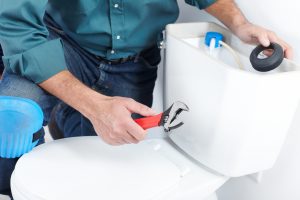 Unfortunately, plumbing emergencies don't always happen when it's convenient. In fact, they almost never do. Thankfully, plumbers in Longview TX like those here at Bird Dog Plumbing understand this fact, which is why our expert plumbers are available whenever you need them.
Saturday morning may seem like the worst time for a plumbing emergency. That is because most plumbers are closed on the weekends, and the few that do stay open charge an arm and a leg for weekend service. However, Bird Dog Plumbing doesn't charge extra for Saturday service!
Residential Plumbing Issues
Homes can have plumbing problems of all sizes, from faucet leaks to pipe bursts and clogged drains. Calling plumbers in Longview TX at the first sign of plumbing damage is the key to saving money and avoiding further damage. Sometimes a faucet leak is no big deal, and other times it's indicative of a bigger problem. There are some plumbing problems you may be able to take care of on your own, but calling a professional plumber is always best.
Commercial Plumbing Issues
Commercial plumbing problems are an even bigger deal than residential problems in many cases. If the plumbing in your home is broken, you may be able to last several hours or even a couple of days. There's likely another bathroom or faucet you can use, or you may be able to stay at a friend's house. Commercial plumbing is a whole different story. Restaurants, churches, movie theaters, museums and other commercial properties thrive on visits from the public, so plumbing problems are a no-go for them. It's important for them to get plumbing problems fixed as soon as possible.
How to Find a Trustworthy Company
Finding a plumber you can trust isn't always easy, but it is possible. Most great plumbers get business through existing and prior customers by word of mouth. If it isn't an emergency, take the time to ask family, friends and neighbors if they have a plumber they love. If you don't want to take that route, do a few minutes of internet searching and you can find which companies in the area get good reviews from customers.
If you are in the Longview TX area, call Bird Dog Plumbing. We offer great service at competitive pricing. Our expert plumbers will have your residential or commercial plumbing problems fixed in no time! Call us at 903-225-2272 today!
Plumbers Longview TX
Bird Dog Plumbing LLC
2206 Balsam St
Longview, Texas 75605
903-225-2272
Photo Credit: Deposit Photos @ p e t r k u r g a n