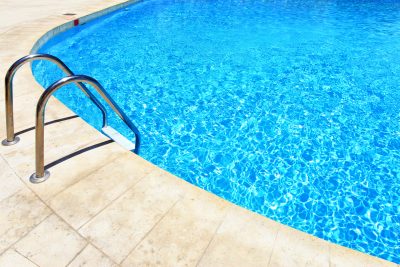 In-ground pools are an amazingly convenient and beneficial investment, as long as they are well functioning and usable. A natural gas-powered heater is one of the most common and potentially profitable pool features worth investigating. The water temperature of your pool can significantly drop during the winter months, or even cold evenings. Unless you are keen on swimming in brisk water, a heater may be worth investigating. Like any major investment, installing an in-ground gas-powered pool heater certainly presents a range of pros and cons that you should be fully aware of before making a decision.
Rapid Heating: Natural gas pool heaters are significantly more powerful than electric or solar pump heaters. If you want your pool to heat up as quickly as possible, natural-gas heaters are the best and most efficient option. Rapid heating is especially handy if you don't use your pool regularly. Not to mention the freedom it allows when welcoming guests or throwing an unplanned pool party, independent of weather and climate conditions.
Purchase Price: Purchasing and installing a natural gas-powered pool heater can be less expensive than competing electric, solar, or heat pumps. That said, gas heaters come in a wide variety of sizes and models that can cost anywhere from $900 to $2500. Electric and solar pumps can reach much higher prices, running anywhere from $2000 to $4000. Be that as it may, depending on the use, operational costs linked with gas-powered pumps can make them less cost-effective in the long run.
Energy Cost: It's essential to assess and consider all costs, including the price of running a gas-powered heater compared to other industry alternatives. Natural gas heaters are generally more expensive to operate, however, this depends on the fluctuating market price of electricity, compared to gas at the moment. Solar heat is certainly the most energy-efficient option, next to heat pumps which, utilize existing warm air to heat the water.
Lifespan: Natural gas heaters are durable, however, in the long run, they tend to accumulate more wear and tear than other heating options. They typically last five or more years, requiring some minor maintenance along the way. That said, the lifespan of a gas heater depends on average use, weather conditions, and the desired temperature of the water inside your pool. Heat pumps and electric pumps tend to last 8-10 years, while solar can last up to 20 years in comparison.
Hopefully, understanding these different variables and elements will help you better understand whether or not installing a gas-powered pool heater is the best option for you. That said, it's always important to consult the pool and plumbing experts before the fact. For more information on installing or choosing the most suitable water-heating option for your property, contact us a Bird Dog Plumbing in Longview, TX today!