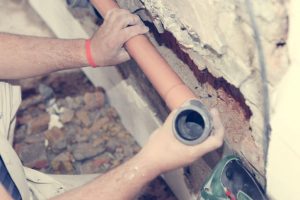 Are you in need of expert plumbing tips due to issues in your home? Is your home an older structure? Are you worried about piping problems? If you think your pipes are a concern, it's best to have an expert evaluate your plumbing system to determine how significant the problem might be.
The following plumbing tips will help you to determine the best solution for your situation.
Discolored Water
Water that is discolored or contains sediment is a sign that you have some type of corrosion issue with your pipes. This issue requires immediate attention in order to prevent leaks in your plumbing system. Contact a reliable plumbing professional to have your pipes inspected. They may need to be replaced.
Leaking Pipes
Small leaks in your pipes may seem like a small problem. However, these leaks can eventually become larger; creating the potential for a flood in your home. Contact a dependable plumber to have your pipes examined. In many cases, small leaks can be repaired with welding.
Lead Pipes
There was a time when lead pipes were commonly used in homes however we have come to recognize that lead pipes can contaminate water and cause major health issues. If you have lead pipes in your home they should be replaced immediately. Polybutylene pipes are also a concern. This type of piping was used between the 70s and 90s. They have proven to be poor quality and have a tendency for breakage. If you have polybutylene pipes in your home, contact an expert plumbing professional to have your plumbing system investigated. You may need to have your pipes replaced.
Poorly Performing Pipes
Issues with water temperature, pressure and noise can be signs that your pipes need to be replaced. Corrosion and sediment can lead to a restriction in water flow; causing plumbing issues. If you are noticing any of these problems in your home, it's time to schedule an inspection with a reliable plumbing professional.
These issues are strong indicators that you may have a significant problem with the plumbing system in your home. Regardless of the issue, it's vital to get help as soon as you notice a problem. Early detection can reduce the potential of you experiencing a much larger and more expensive problem in the future.
When contacting a plumbing service be sure that their professionals are certified, experience and experts in their field. Take a look online for reviews to ensure that you have found a reliable and reputable plumbing service.
For more plumbing tips in the Longview, Tx area contact Bird Dog Plumbing. Call 903-225-2272 to schedule an appointment today!
Bird Dog Plumbing | Plumbing Tips Longview Tx | 903-225-2272