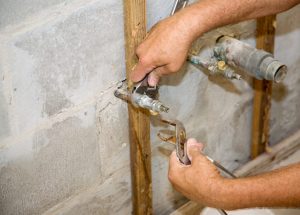 It may seem hard to believe, but the autumn months are just around the corner. As the cooler weather approaches, it's a good idea to take care of some plumbing maintenance tasks to prevent as many plumbing issues as possible during the fall season.
Garden Hose Storage
It's time to put your garden hoses away until next spring. Be sure to drain your hoses before you store them in your garage. First, disconnect the hose from the outdoor faucet. Once the disconnection is complete, empty any remaining water out of it. Water left in the hose can freeze over the winter causing cracks and holes in the hose material. Wind the hose up neatly and store it in your garage.
Hose Bibb Disconnection
You may be wondering what a hose bibb does. This device is the outside spigot that allows water to run into your garden hose. It is important to turn the bibb off properly to avoid any leaking problems that may arise from freezing temperatures over the winter. Be sure to turn the bibb in a clockwise motion until the water flow is completely shut off.
Sewer System Inspection
During the autumn months, your sewer system can become overworked. The excess precipitation during the fall can cause problems around your sewer line. Make sure no way standing water can create a problem in your yard.
Comprehensive Water Heater Maintenance
You can extend the life of the water heater in your home by simply scheduling an annual maintenance checkup. The lifespan of most water heaters is between eight and twelve years. However, you can increase the lifespan by having your heater flushed regularly. A flush of your water heater can help you save money on your monthly utility bills by making the heater work more efficiently. Schedule a water heater maintenance inspection and maintenance appointment with a reputable plumbing company in your area.
Sump Pump Inspection
Prolonged periods of rain and wind tend to take place during the autumn months. This type of weather can force your sump pump to work harder. Be sure to have your sump pump inspected by a professional to ensure that it is well-maintained and operating correctly. The last thing you'll want during the colder months is to have your sump pump to stop working and end up with a basement full of water.
For more information on plumbing and leaking problems in Longview TX, call Bird Dog Plumbing at 903-225-2272 today!
Plumbing Leaking Longview TX
Bird Dog Plumbing LLC
2206 Balsam St
Longview, Texas 75605
903-225-2272