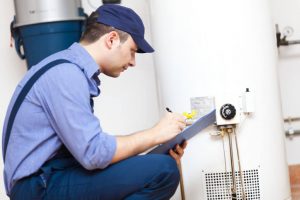 Over time your water heater will lose its capacity for heating the water in your home. If that time has come, you'll want to make sure that choose the best new water heater for your situation. To make the best choice its vital to understand how water heaters operate and the maintenance requirements in order to purchase a heater that works well in your home and fits into your budget.
Types of Water Heaters
Heat Pumps
These heaters typically last between ten and fifteen years. They combine an outdoor conditioner with an indoor air handler. These two components reverse temperature levels when needed. They take heat energy and move them inside on cold days and remove them from inside your home on hot days. As they do not heat water on a continuous basis, they can help you save on your energy bills. They tend to accrue condensation which requires regular removal. They also tend to produce a continual stream of noise.
Conventional Heaters
Conventional heaters employ pressurized tanks and an energy source to heat water. They can operate through the use of natural gas, oil, propane or electricity. Conventional heaters generally have a lifespan of about fifteen years. Water remains in the tank at a specific temperature level until it is moved through pipes in your home to a faucet. These heaters are budget-friendly and ensure that you have access to hot water. Depending on the size of tank you purchase, you can move water through multiple faucets in your home. The energy required to keep the water in the tank hot can become a costly expenditure for your home. You can decrease these energy costs by installing a proper blanket over the heater.
Tankless Heaters
Tankless heaters work without a heat pump or storage tank. They heat the water as needed using propane, gas or electricity. With regular maintenance, they can last up to twenty years. Tankless heaters ensure that you always have hot water and can help in saving on your home energy costs. While they are good for your budget, they generally provide only one stream of water at a time making it difficult to use more than one faucet at the same time.
ENERGY STAR® Heaters
Regardless of the type of water heater you choose, be sure to look for a product with the Energy Star label. These products provide a federal seal of energy approval ensuring that you will be using less energy.
Before you decide on a new water heater for your home, be sure to consult with a reliable plumbing professional on the best choice for your situation.
For the best advice in water heaters in the Longview Tx areas, contact the plumbing experts at Bird Dog plumbing. Call 903-225-2272 to schedule an appointment today!
Water Heaters Longview Tx
Bird Dog Plumbing LLC
2206 Balsam St
Longview, Texas 75605
903-225-2272