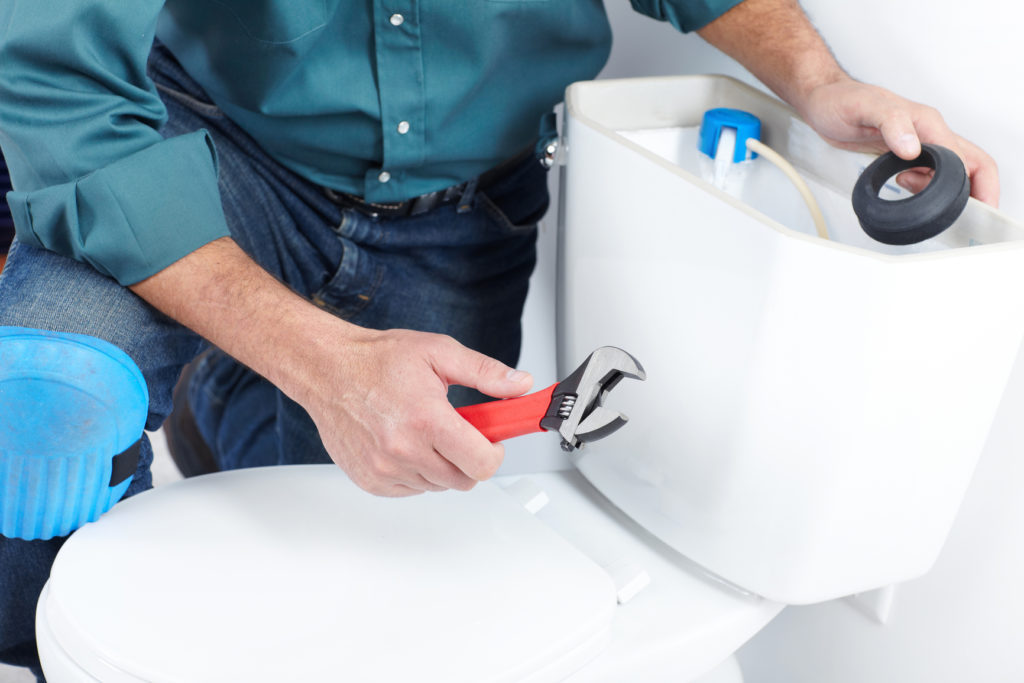 Not everyone knows when their toilet should be replaced. That's why we've thought of a few tell-tale signs that yours needs replacing, as well as why you should not wait to replace your toilet. 
Signs you Need to Replace Your Toilet
Age – The first sign that you should consider a replacement is the age of your toilet. The fixture itself will last for many many years, but the plumbing will not. If your toilet is more than 25 years old, consider a replacement. 
Puddling – Another indicator is puddling around the base of the toilet. This usually means there is a crack in the tank that you can search for yourself, but if you do not find one, call Bird Dog Plumbing, and we can inspect it for you because there may be a hairline crack that you cannot see with the naked eye. Furthermore, the location of the crack could mean two different things: you need a repair or a replacement. Bird Dog Plumbing can help you with both!
Always Running – Does your toilet run all of the time? Though this might not need an immediate replacement, the idea should be in the back of your mind. It could be a simple fix or a bigger issue that could require a replacement, so maybe consider calling a plumber to check it out.
Clogged All the Time – Is your toilet clogged more often than not? Sometimes, kids get excited and want to flush random things. We get it! However, if the clogging is not due to human error, this could be another indicator that yours has bitten the dust, depending on the cause, and you might need a replacement. 
Will not Flush – If your toilet absolutely does not flush, you need a replacement! Nobody has the time of day to try to revive a dead one. Call a plumber for assistance!
Wobbling – Another indicator could be if your toilet wobbles. Maybe the screws and bolts are just loose, and in that case, a plumber can tighten those and be on their way. However, if it's wobbling due to foundation issues, the toilet could be leaking and causing water damage, which means you could use a replacement.
Need the Experts?
Hopefully, now you can evaluate the condition of your toilet at one time or another and decide whether a replacement is necessary. Better yet, give Bird Dog Plumbing a call and we can help you! A malfunctioning toilet can cost a fortune in repairs or you could end up with a plumbing disaster such as flooding. We don't want that! Don't wait too long for a new structure. Be on the lookout for these signs, and contact Bird Dog Plumbing with questions, concerns, or to schedule a replacement if you're around the Longview, Texas area.