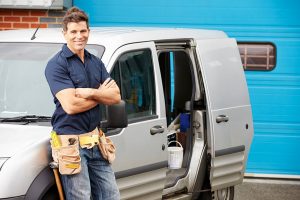 Do you need a professional plumber? If so, it's important to ask the right questions to ensure that your service provider has the expertise and experience to complete the job without any problems. Below are 5 questions you need to ask before hiring a plumber to help with your plumbing issues.
1. Are you experienced, insured and licensed?
To earn a license, plumbers must demonstrate an extensive amount of plumbing knowledge and skill. Many hours of education and an apprenticeship improves this expertise. Securing liability insurance and hiring a licensed plumber will ensure that the work you have done meets building codes.
2. Is there a fee for providing estimates?
Make sure that you know whether your plumber will be charging you an inspection fee before they come to inspect the problem. Some companies offer this service at no cost, others charge you for making the trip to check the issue. The cost of an inspection visit can vary based on the location and the complexity of the plumbing problem.
3. Do you charge an hourly rate or a flat fee?
Ask whether your estimate includes all parts and labor costs as one all-inclusive total or whether the bill will include an hourly rate. An estimate with hourly rates could lead to unexpected costs over and above the previously quoted amount.
4. How long has your company been operating?
Plumbing companies that have been in operation for a long time have demonstrated their reliability and expert service with previous customers. These companies tend to have plumbing professionals with extensive expertise and experience in providing dependable, quality work. Many of them also offer 24-hour emergency services so that customers can access their services at any time of the day or night.
5. What warranty policy do you offer?
It's important to know what type of guarantee your plumber offers for their labor. Be sure to ask about the policy and the procedure for acting on the warranty before you sign a contract.
Plumbing fixtures are generally guaranteed through the manufacturer but it helps to also have the work guaranteed.
When you hire Bird Dog Plumbing, you will get the answers you need to all your plumbing questions. If you are in need of a reliable plumber in the Longview Tx area, call Bird Dog Plumbing at 903-225-2272 to schedule a visit today!
Plumber Longview Tx
Bird Dog Plumbing LLC
2206 Balsam St
Longview, Texas 75605
903-225-2272