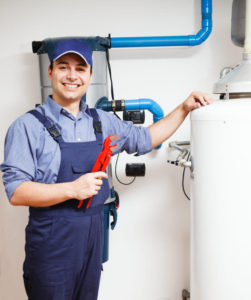 From clogged drains and backed-up sinks to a leak in your kitchen faucet, it is always best to trust professional plumbing services over completing maintenance and repairs yourself. You may think you have the skills needed to make adjustments and repairs to your toilets, sinks, showers, tubs, and septic system, but improper DIY can result in further damage and even more expensive repairs. Here are a few benefits you should know about calling in professional help when it comes to your plumbing system.
Expert Experience
Unclogging your toilet may be a simple task, but other issues related to your plumbing can be a bit harder to address. No matter what the signs and symptoms of your problem, a professional will have the experience needed for an effective and efficient diagnosis and repair.
Expert Prevention
Again, a clogged toilet is a standard and straightforward issue to resolve in most cases. However, the clog may actually be stemming from a more involved problem affecting your plumbing and septic system. As a homeowner, you most likely do not have the expert experience needed to address the cause of chronic clogs or other issues.
A professional plumbing service offers thorough work that will ensure your issue is not related to another problem affecting your home. Also, professional plumbers will have the knowledge needed to maintain or make repairs to prevent problems that could become serious and expensive in the future.
Expert Equipment
The majority of households own one or more plungers, but most homeowners do not own the diagnostic equipment and tools to make effective repairs.
While you may be able to purchase some of this equipment, the expense may not be a worthwhile investment since they are not items a homeowner frequently uses.
Expert Pricing
As stated above, purchasing tools to make repairs on your own will cost you a great deal of money. Also, attempting to do the work yourself may end up causing more problems, which can become costly in the future.
If you do not DIY the repair correctly, a professional contractor will still be necessary. Any damages incurred from a messed up repair will cause you to spend more money in the future in hiring a professional to fix your errors.
Whether you watch numerous video tutorials or read blogs written by contractors, DIY is usually not the best option when it comes to your home's plumbing. For help maintaining, diagnosing, or repairing issues your plumbing and septic system are facing, contact Bird Dog Plumbing today at 903-225-2272.
Longview Plumbing Services
Bird Dog Plumbing LLC
2206 Balsam St
Longview, Texas 75605
903-225-2272