Bird Dog: For the Best Restaurant Plumbing Longview TX
Posted by Longview TX Plumber on Aug 13, 2014 in Clogged Drain Longview TX, Commercial Plumbing Longview TX | 0 comments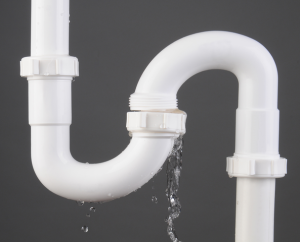 Whether you own a fast-food franchise or sit-down eatery, maintaining efficient restaurant plumbing Longview TX is necessary to keep your kitchen functioning at full speed.
Full grease traps or clogged drains can back up pipes. Leaking taps waste water and clogged toilets leave customers and employees with no bathroom access. That's why it's important to have a restaurant plumber Longview TX you can trust. Hire a licensed master plumber with experience in commercial plumbing to ensure the best service for any waterlogged problem you might encounter. Making a profit in the restaurant business is hard enough, so why let plumbing problems acerbate the situation?  Hire a local plumber with a good track record and good reviews on Yelp, Google Places and Angie's List.
A qualified restaurant plumber Longview TX offers quick service and industrial-grade products for your business. They'll have many replacement parts on hand and be able to locate other parts without delay, helping your kitchen staff get back to full efficiency sooner.
A commercial plumber should have experience in fixture repair and replacement, drain cleaning, leak detection and repiping. When hiring a plumbing service, always ask for a list of services.  Make sure the plumber is equipped to handle restaurant remodeling, sewer repairs and other big jobs. No restaurant expects a major leak, a burst pipe or sewer line back-up, but hiring a commercial plumber equipped for those repairs will help you avoid frantic, last-minute phone calls if you do experience a plumbing catastrophe.
Commercial plumbers inspect and repair gas lines and joints to prevent leaks and ensure your restaurant kitchen is functional and safe. Inadequate hot water makes it harder for dishwashers to remove grease from plates and utensils. A restaurant plumbing service can test your hot water heater and fix faulty wiring and other minor problems.  If your hot water heater is constantly malfunctioning or is more than 10 years old, your commercial plumber can install a new one.
Bird Dog Restaurant Plumbing Longview TX  provides superior repair and maintenance services for local eateries. Our licensed master plumber Bruce Guillory has 13 years of experience as a commercial and residential plumber. Services for restaurants include waste water and sewer line maintenance, fitting of commercial strength fixtures and hot water analysis.  We serve Longview, Ore City, Kilgore, Hallsville and Gladewater.   Call Bird Dog Plumbing at 903-225-2272 for fast, friendly repair and maintenance service.  We are the only area plumber open on Saturdays that doesn't add an extra charge for weekend service.
We  ONLY PLUMBER THAT IS OPEN FOR SERVICE ON THE WEEKENDS THAT DOES NOT CHARGE AN EXTRA SERVICE FEE ON SATURDAYS. SEE WEBSITE.
**
restaurant plumbing Longview tx
Bird Dog Plumbing LLC
2206 Balsam St
Longview, Texas 75605
903-225-2272