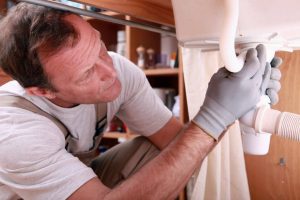 It's the start of the home selling season, and for some homeowners, it may mean hiring Longview plumbing services for your home. For some homeowners the question, "should I remodel my bathroom on my own, or can I do it myself?" Here is a list of things you can DIY, as well as what is better for professionals to complete.
Doing things on your own saves money, but not necessarily time and the finished product might not be up to your standards. Here is a list of simple things you can do on your own:
Buying your own fixtures: Purchasing fixtures and appliances on your own will generally be cheaper than buying it through a contractor. Purchasing through a contractor is usually marked up due to the contractor wanting to profit off the sale of it as well, plus this gives you a chance to see the hardware in person before installation takes place. Always compare prices and product information before making a decision though.
Removing the floor tiles: If your remodel is going to include a new floor, go ahead and tear up the existing floor yourself. Now if this something you are not overall comfortable with, don't worry; plumbing services can handle it. However, this part of demolition is pretty easy and there is a low risk of causing damage to your home.
Painting and tiling: Painting is generally not a significant stress, but tiling can be can very frustrating. Just like with removing the floor tiles you can defer this to a professional if you're not comfortable installing the flooring yourself.
While DIYing some of the tasks can save some money, here is a list of what not to do on your own in a bathroom remodel:
The installation of fixtures: These are the things that if they go wrong, the problem can add up. The goal of the remodel is to have everything look perfect and professionally done; that is something that is near impossible to achieve without having an experienced professional installing the fixtures.
Dealing with the plumbing: When it comes to the plumbing, always leave that to a professional, because if something goes wrong in this area, there's a good chance it's going to be a nightmare to handle. The biggest risk is having a water leak somewhere and causing water damage. When trying to sell a home, this problem will cause a delay and add unnecessary costs to the remodel. For anything that involves pipework, defer to Longview plumbing services.
Overall there are few small, but important things you can do in the remodeling of a bathroom, but when it comes to the actual bulk of the remodel, save yourself the time, stress, hassle and possible money by having a professional do it. Get your bathroom looking great this selling season by contacting Bird Dog Plumbing at (903) 225-2272, or visit them online at http://birddogplumbingllc.com/.
Longview Plumbing Services
Bird Dog Plumbing LLC
2206 Balsam St
Longview, Texas 75605
903-225-2272