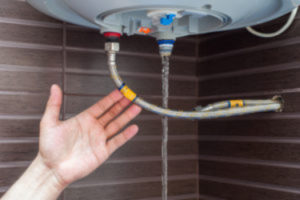 If your water heater is not working properly, it may be time to contact a water heater installer in the Longview TX area. Leaking water or low heat levels are just some of the reasons you may need to have your water heater repaired or replaced.
While proper maintenance of your appliance will extend its life, over time, you will need to make repairs or have a brand new heater installed.
The life expectancy of a typical water heater is between eight and twelve years. The life span varies based on the design of the appliance, the installation process, the adherence to a maintenance schedule and the quality of water used.
Water Heater Maintenance Tips
Most water heaters today are produced with little or no maintenance requirements. However, there are several maintenance tips that could help in prolonging the life of your appliance.
Drain your water heater every six months to remove any sediment that could be collecting in the tank and causing corrosion. This step will prolong the life of the heater and increase its efficiency.
Decrease your water heater-thermometer temperature level to below 120 degrees F. This will lower the possibility of damage to your tank from overheating.
Water Heater Replacement Tips
If you have a heater that is over ten years old and is experiencing some problems such as leaks at the tank base or trouble reaching hot temperatures, you probably need to think about having it replaced.
When it comes time to replace your water heater, you can choose to install an appliance similar to the current one you own. However, there are newer upgraded water heaters that offer features that will increase efficiency and lower utility costs.
When you go out in search of a new water heater, consider the following features:
The number of gallons the tank holds. The most common tanks have a capacity between 40 and 50 gallons.

The recovery rate of the appliance which indicates the number of gallons of water that the heater will heat within an hour.

The physical dimensions of the heater including the width and height, to ensure that the water heater will fit properly into the space you have allocated for it.

The energy efficiency ratings that detail an estimated cost of operating the unit per year. This information is usually displayed on a sticker placed on the side of the unit.
Before you begin your search for a new water heater, take a look at the nameplate on the side of your water tank. The nameplate will tell you the serial number, model, capacity, insulation R-value, working pressure and installation guidelines of your current appliance. If your heater is electric, you will also find the heating element voltage and wattage capacity on the nameplate.
For answers to all of your questions about a water heater installer in the Longview Tx area, call 903-225-2272 to speak with a plumbing expert at Bird Dog Plumbing today!
Water Heater Installer Longview TX
Bird Dog Plumbing LLC
2206 Balsam St
Longview, Texas 75605
903-225-2272