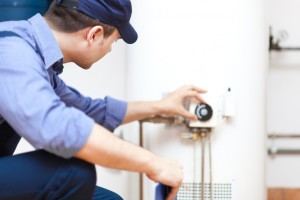 Are you in need of water heater repair in Longview, TX? You never know when disaster will strike and you may have found yourself in a situation where you need to call a plumber. He or she will probably ask you several questions regarding the kind of issues you are having with your water heater, so it is always good to have some general knowledge regarding common problems that can occur. This will help expedite the repair process, as your plumber will arrive more informed and be able to address the issue you're having quickly. Here are a few of the most common water heater problems that you should be familiar with.
No Hot Water
This is the worst! No hot water is usually a problem with your thermostat, the electric heating element, or your pilot light. While you can probably relight your pilot light, the other two issues may require the assistance of a plumber if you are not familiar with plumbing yourself.
Limited Hot Water
This situation really is not much better than no hot water. After all, half a cold shower is still a cold shower. Again, this issue typically has something to do with the water heater's thermostat. It could also be due to a clog somewhere in the system. To be sure, it is probably safest to call a plumber for assistance.
Discolored Water
Water coming out of faucets a different color than normal (typically, water should be clear) is a pretty good indicator that something is wrong. If your water has a rusty tint to it, then it is likely the result of an anode beginning to dissolve somewhere within the water heater system. This is something you will need a professional to inspect, unless you have extensive experience with water heater repair in Longview, TX.
Leaking
A water heater leak can be pretty alarming when you first notice it. The cause can have something to do with the temperature and pressure valve, but there could also be corrosion within your unit as well. You will want to call a plumber for this fix. You will also want to clean up any water around your unit. Make sure to note where the leak is coming from so that you can inform you plumber when he or she arrives.
If you need you water heater repair in Longview, TX, contact Bird Dog Plumbing for assistance. We offer a number of quality services and even offer weekend service on Saturdays at no additional charge. Visit our website for more information or call us at (903) 225-2272 today.
Water Heater Repair Longview TX
Bird Dog Plumbing LLC
2206 Balsam St
Longview, Texas 75605
903-225-2272