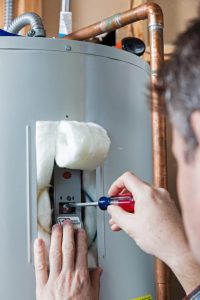 Water heaters can be a significant investment, so you want to be sure to do your research. There are three types of heaters – conventional, tankless, and hybrid. What water heater is best for your home?
Conventional tank heaters store water in a tank that's heated continuously. It tends to be the most affordable model and varies with efficiency.
Tankless heaters use gas or electric energy to heat water. They are more expensive but are more energy efficient. They do require ventilation.
Hybrid heaters heat water through a heating element and heat pump. It is also more expensive than a conventional tank but delivers more hot water faster.
No matter what option you choose, be sure that your water heater in Longview, Texas is right for you. For professional help, schedule an appointment with Bird Dog Plumbing. Call 903-225-2272 or visit http://birddogplumbingllc.com/ today!
Water Heaters Longview TX
Bird Dog Plumbing LLC
2206 Balsam St
Longview, Texas 75605
903-225-2272