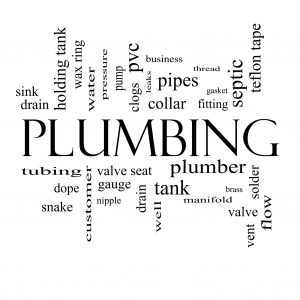 Who doesn't love to sit and listen to water gently splashing…great at the beach or by a lake or stream but in your home…I don't think so. A good water leak repair service Longview TX might be just what you need. A water leak can leave a soaking path of damage in its wake. A knowledgeable water leak repair service Longview TX will have the expertise to have you dry again in no time.
A water leak wreaks havoc that can be costly. Not only can water bills escalate but repairs, replacement, labor, and materials can add up. When gallons of water are wasted the result can be money literally going down the drain.
Sometimes water leaks occur in massive breaks that produce flooding waters that travel quickly leaving a mark on everything that lies in its path. Walls, carpets, floors, ceilings, and even foundations, could all suffer damage.
Other leaks sometimes go unnoticed days or even weeks on end. Drip, drip, drip, and more drips add up to gallons faster than you think. By the time the leak is found a great deal of damage could have taken place.
Better safe than sorry, be aware of the signs that might go unnoticed. Leaky toilets, leaky pipes, and even leaky water supply lines can be the source of your problems. Leakage problems do not only cause damage within your home but property damage can also occur.
If you are hearing the continuous sound of running water you might want to check your toilets. LIft the lid and listen carefully. Check all toilets within your home just to be sure to cover all the bases.
What about your water meter? Is it spinning round and round and yet nothing in your home is turned on…not a good sign. What about your water bill, gas bill, or electric bill are they increasing for no apparent reason? Even a small leak can waste a lot of water which can add 100s of dollars yearly to your bill.
Take a look around your home. Have you noticed wet spots, discoloration on walls or ceilings? Standing water is not a good sign especially when it is in the crawlspace or basement. Crawlspaces are not fun places to enter but it could save you from a much larger problem.. Mold and mildew grow quickly in the moist area where a leak may be located.
While leaks do not have to turn into a catastrophe, locating the problem early and doing something about it makes all the difference. Bird Dog Plumbing is a water leak repair service Longview TX, ready to find that leak, and replace it, repair it, or re-pipe it. Residential or commercial we have the expertise to keep your home and property safe and dry.
Bird Dog Plumbing water leak repair service Longview TX
Bird Dog Plumbing LLC
2206 Balsam St
Longview, Texas 75605
903-225-2272
Reference:
www.epa.gov/WaterSense/pubs/fixleak/html
www.gainesville.org/fullpanel/uploads/files/find-a-leak.pdf
Photo Credit: @DepositPhotos/ m y b a i t s h o p